Bela Guttmann was the first of a breed of globe-trotting superstar football coaches, achieving his greatest successes before Pep Guardiola or Jose Mourinho were even born. He was also a Holocaust survivor.
In 1944, much of Europe had wanted Guttmann dead. He hid for months in an attic near Budapest as thousands of fellow Jews in the neighbourhood were dragged off to Auschwitz. Later, he escaped from a slave labour camp before a planned deportation and almost certain death. His father, sister and wider family were murdered.
But by 1961, as coach of Benfica, he had lifted Europe's greatest sporting prize, the European Cup, a feat he repeated the following year. From the death pits of Europe to champion of Europe in little more than sixteen years, Guttmann performed the greatest comeback in football history.
"A remarkable work: as a history book alone, it carries the reader through a hideous chunk of the twentieth century in the most deft and compelling way, while as a biography of a great football coach it is both original and definitive." – Patrick Barclay
"The Greatest Comeback by David Bolchover is astonishing, not least for its unlikely melding of football and mass murder." – Philippe Sands, The Guardian
"A fascinating, brilliantly told biography of Europe's first superstar football coach." – Oliver Holt, Chief Sports Writer, Mail on Sunday
"Moving, original, full of insight, this is a gripping tale told by a skilled storyteller. You don't need to be interested in the Holocaust to find this fascinating account of some great footballing moments absorbing. And you don't need to be interested in football to want to learn about this tale of survival. But if you are by chance interested in both, you will find this book extraordinary." – Daniel Finkelstein, The Times
"This so gripped me that I read it in a single day." – Alastair Campbell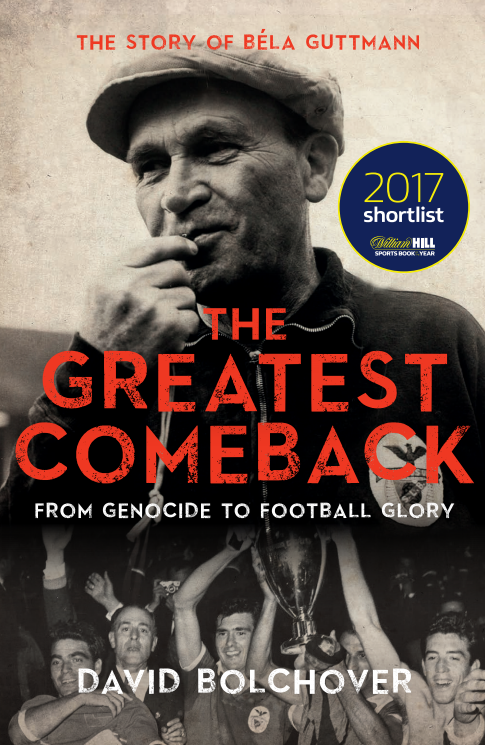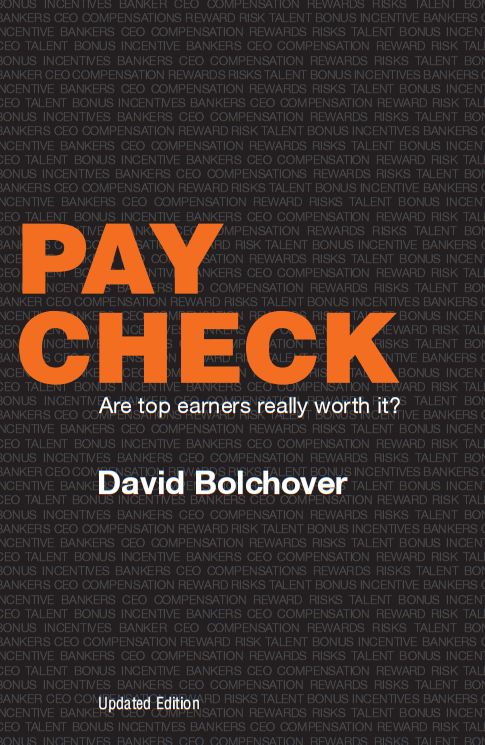 Even amid the enduring financial crisis, sky-high salaries for top executives and bankers persist, further inflaming public anger. But nothing will change, argues David Bolchover, until we confront the root cause – a self-serving "talent myth" that justifies high pay on the grounds that the recipients possess extraordinary abilities, without which no company could hope to prosper. These claims are not only unfounded; they are also an abuse of free-market capitalism. Pay Check aims to win the system back for those who actually take the risks, and expose those who merely snatch the rewards.
"This is a thoughtful, persuasive and well-written book. It is a timely and powerful contribution to the debate about the corrosive effects of the banking bonus culture. I commend Bolchover's work to anyone who cares about the future of capitalism." – Luke Johnson, Sunday Times columnist and entrepreneur
"There is, in my view, no better writer on the modern workplace than David Bolchover. With this book he has done it again." – Daniel Finkelstein, The Times
"Pay Check is a bold and impassioned book, rich in wry humour, thoughtfully argued throughout…highly persuasive…the starting-point for a worthy and necessary discussion about the nature of 'talent'." – The Economist
"A great little book" – Merryn Somerset Webb, Editor, MoneyWeek
"The answer – and the solution – [to excessive pay] lies in an excellent book by the business writer David Bolchover called Pay Check." – Johann Hari, GQ Magazine
The Living Dead: The Shocking Truth About Office Life
Switch on the business news and you will probably be bombarded with yet more workplace experts telling you that everyone nowadays is grossly overworked, madly juggling their work-life balance until they finally keel over and die from the sheer stress of it all. We all know that's right, don't we?
The real truth is that there are millions upon millions of people who are actively disengaged from their jobs, who spend months and years sitting in offices doing next to nothing, lost in the cracks of highly inefficient and abysmally managed large organisations, their talents wasted and long forgotten. The Living Dead unmasks the myth of the workplace.
"Hundreds of business books are published every year. Many of them are badly written and poorly thought out. But every year throws up some gems. The Living Dead is one of the few books…actually worth buying and reading in 2005." –  MoneyWeek
"His personal experiences are very funny and his style is fast and lively. It's captivating for anyone who's ever worked in or run a large office, and a refreshing change from the glut …of dry management textbooks." – Cilla Snowball, Management Today
"With wry British wit, David Bolchover skewers life in large corporations and exposes the extent of a phenomenon he calls "the living dead:" the masses of employees who are disengaged from their work, unproductive and unmotivated. Bolchover's account of his own experience of falling through the cracks of a corporate behemoth is hilarious." – getabstract.com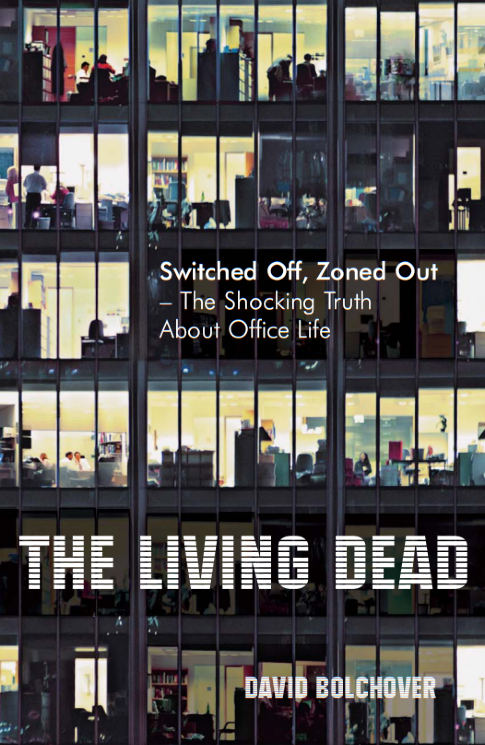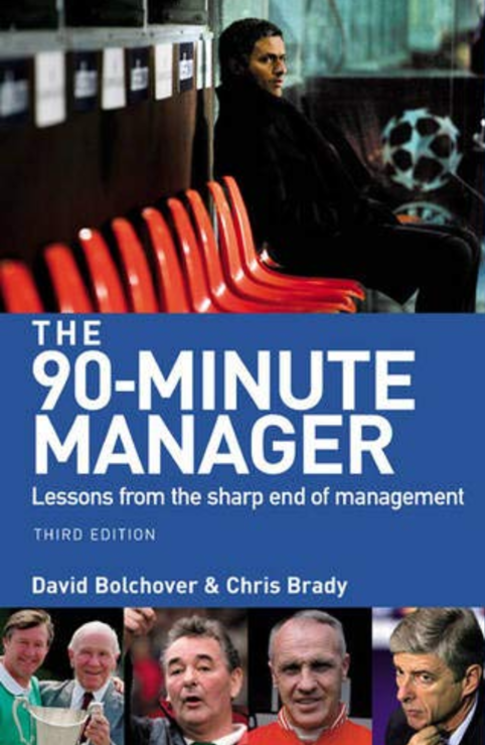 In this best-selling and much-acclaimed book, Bolchover and Brady analyse the characteristics of the very best football managers in Britain, past and present, to uncover exactly what it is that makes the greats so exceptional and what we can all learn from their style and methods.
From Don Revie, Jock Stein, Matt Busby and Bill Shankly, through to the modern- day masters including Jose Mourinho, Arsene Wenger and Alex Ferguson, strengths and weaknesses are examined to answer classic modern management questions, such as: Are the best managers necessarily both great strategists and inspirational motivators? What makes top talent want to work for a particular manager? How can team spirit be created? What are the key personality characteristics that define a great manager?
"A fascinating insight into what makes a great people manager. It's hard to think of a setting where the skills of the best managers can be more clearly seen than in football, and this book provides a compelling analysis of what it is that separates the best from the rest." – Sir Clive Woodward.
"More insightful and with a longer-term view than many other books of this sort, The 90-Minute Manager is much more enjoyable and rewarding than the average game of football" – The Independent on Sunday